Click here to go straight to the downloads section.
(updated November 2015)


This is an archive of the original project page, hosted with the permission and gratitude of Fiona van Dahl. Please continue to send fan-edit-related communication to her at fekketc -at- gmail -dot- com. For matters relating to this page, email the host at na -dot- itms76 -at- gmail -dot- com.
Hi! I'm Fiona van Dahl/FekketCantenel. I grew up watching and re-watching The Hobbit, the animated Rankin/Bass movie. It was also one of the first books I ever read. Having recently gone back and re-read the book, I view the animated movie as a near-perfect adaptation, cutting the most superfluous elements while highlighting the most uplifting and entertaining ones.
Like most, I was very excited to hear that Peter Jackson would be taking it on, and the casting and effects looked excellent. However, I was less enthusiastic once it was split into two, and then three, movies. Then they added Legolas, and a love triangle subplot, and Radagast, and layer upon layer of mind-numbing padding… Looking back, I can pinpoint the exact moment my good faith died. (I wrote more on this here.)
I can also pinpoint the exact moment I knew this trilogy was worth rescuing (warning, ending spoiler).
Process
This was my first fan-edit ever, and boy, it was a learning process. I had to learn Adobe Premiere from scratch, and made a few mistakes early on that later needed to be cleaned up.
The whole thing went through several distinct stages. You can see the last half of the process' updates on Twitter, but here's the summary:
(15 days) An initial edit to remove everything not in the book. I seriously had a PDF copy open on the other screen, and went page-by-page. I even named the sequences in Premiere after chapters in the book, so I could keep track. The final runtime was around 3.5 hours, but when I learned of the Tolkien Edit, I knew I had to bring something more to the table. This is also the stage at which I created the Misty Mountains sequence (see below), though it would undergo many changes later on.
(6 days) A second edit to remove plot elements that were skipped in the Rankin/Bass version, such as Beorn. This tightened up the plot and pacing quite a bit.
(1 day) After screening it for a few friends, I went back and tweaked sections, correcting mistakes. I also cut even more, thirty seconds here and there, mostly extraneous dialog.
(2 days) After another small screening, I went back and added a few things back in, plus more tweaks.
(2 hours) At my birthday party, I screened the fan-edit for a group of friends and noticed just a few more transitions that needed work. I also noticed that Thorin being Fili and Kili's uncle isn't established until well into the second movie (unless someone can find a stray line I missed). I may be able to edit a line in later. Anyway, this is version 5.0, and was released on June 29, 2015.
On November 30, 2015, I released version 6.0, the 'final' version. In it, I reincorporated several scenes and shots from Battle of the Five Armies: Extended Edition is out, and applied many more polishing edits.
As I worked on the final version, I occasionally took time out to play with clips and create jokes, YouTube Poop-style.
Change List
Hope you brought a snack. (Spoilers ahead.) Revisions from the final (6.0) version are marked with a ★.
★

Numerous clumsy transitions have been smoothed over.
Removed the twelve-minute opening sequence in which old!Bilbo writes a letter to Frodo explaining the origin and diaspora of the dwarves of Erebor. Some of this footage will come back later.

★

The movie begins with a cold-open on Gandalf and Bilbo talking. I was never satisfied with my 'in a hole in the ground…' opening from the first version; the audio was impossible to deal with, the '60 years earlier…' overlay was a pain, and it was still too abrupt an introduction. So I decided to screw it and start when the dialog does.
Sped up the dwarves' arrival scenes, cut extra dialog and comic relief.

★

Reincluded Balin and Dwalin's happy, headache-inducing reunion.
Shortened 'That's What Bilbo Baggins Hates' sequence.
Tightened up exposition sequence in which the dwarves and Gandalf explain their adventure to Bilbo.
Created a new 'Misty Mountains' sequence (compare to the Rankin/Bass version). Unfortunately, there is no official full version of the song in the Peter Jackson trilogy; luckily, there's a great full version by Clamavi De Profundis. (I've reached out to them about the possibility of an a cappella version, and hope to include it in the extended version if they respond.)
Trimmed a heck of a lot out of the initial traveling scenes; we establish that Bilbo is out of his element, and then jump straight to the trolls.
Troll scenes are tightened up to remove unnecessary comic relief.
The cave/treasure hoard scene is shorter.
Everything between Bilbo receiving Sting and the Company arriving in Rivendell is gone. No Radagast, no orc chase, no 'these are the fastest rabbits in whatever', no 'Jesus, that guy actually has bird shit on his head'. (Generally met with a loud sigh of relief.)
The entire Rivendell section is sped up. I cut the line about how the Company had arrived on the exact day when the moon would reveal the letters on the map. In the book, they wait almost a month for this day, and even arriving that close to it strains credibility.

★

Re-added Balin calling Sting a letter-opener; as one viewer pointed out, you can't just cut out a punchline for time.
Removed the Council scene with Saruman, Galadriel, etc.
Sped up the Company's travel sequence and removed the battle of the stone giants.

★

Re-added Bilbo nearly falling off the cliff, since this is an important motivational pivot point.

★

Re-included Bilbo trying to leave the cave during the night, and Bofur trying to stop him.
Removed the baffling 'water slide' sequence when the Company is captured by the goblins.
Trimmed every scene with the goblins and Goblin King to remove sweeping shots that ruin the immersion. Also cut a whole lot of the Goblin King's background exposition about Azog.
Tightened up the sequence with Gollum, though it remains mostly intact.
Shortened the reunion scene with Bilbo and the dwarves. Emphasized the pivotal line about 'you don't have a home, and that's why I came back'.
Trimmed a lot of the orc/warg chase sequence, including a lot of cartoonish semi-violence and comic relief. Thorin still attacks Azog as a last-ditch effort to save everyone, but I removed him immediately getting his ass kicked as if he were made of @#$%ing cookies. He is overpowered but then rescued by an eagle, along with the rest of the Company.
Fun fact: Thorin is the only character in the header (not counting the barrel shot) who is not facing the camera. Go on, scroll up and see. … You back? So I've decided that this was subconsciously deliberate on my part, to prevent any female viewers from being accidentally impregnated by his sexy gaze. If you think you can handle it, click on HNNNNNNNNNNNNGH. (Cigarette.)
Removed the scene with Thorin and Gandalf meeting at the Prancing Pony.
Removed the entire Beorn sequence. We go straight from the Carrock to Mirkwood.
I went back and forth on this, but ended up leaving out the flashes of Sauron, so that Gandalf's departure would be just as baffling and upsetting as in the book. Also wanted to preserve the 'just a handy thing to have around' feel of the Ring.
Removed the Necromancer and Dol Goldur. Removed every scene in which Azog skulks around or reports back to the Necromancer.
Cut out most of the Mirkwood sequence; the dwarves get lost, Bilbo hallucinates and then climbs a tree (sounds like Saturday evening at my place), and everyone is captured by spiders.
Cut down the spider sequence (which can be skipped from 58:05 to 1:01:37), especially the horrifying 'comic relief' in which a spider's legs are ripped off.
Trimmed the elf capture scene.
Removed Legolas from the movie entirely (see here for self-justification). This creates a minor plot hole: Orcrist (Thorin's sword) is confiscated in Mirkwood; Legolas returns it (via an orc's back) to Thorin right before the final showdown with Azog. In the fan-edit, the confiscation and return are not shown; my hope is that viewers assume the dwarves reclaimed some of their weapons during the escape Bilbo engineered for them, but still needed to steal more in Laketown.
Tauriel appears in a small cameo, reporting to Thranduil about the spiders' nest. Her love plot with Kili is completely gone.
All scenes in Thranduil's halls were trimmed, including his conversation with Thorin.
Removed the entire barrel chase sequence. No more bouncing Bombur. I'll pause to give you time to heave several deep sighs of relief.
Cut a whole lot out of Bard's smuggling sequence. (I initially wanted to leave it out entirely, but the first test screening made it apparent that this was confusing.)
Dropped the subplot about Kili getting injured and several dwarves getting left behind in Laketown. As one friend pointed out, 'One nice thing about having so many dwarves is that you can't even tell a bunch of them are missing.'
Removed all of the Master of Laketown subplot. He makes a brief cameo in the dwarf capture scene ('WHICH ONE', I hear you shout) and is then presumably killed during Smaug's rampage.
Trimmed a lot of the approach to Erebor, the keyhole scene, and the Arkenstone exposition.
Cut quite a bit of the Smaug sequence in order to highlight the best bits.
Removed the entire dwarf chase sequence inside Erebor; Bilbo runs away from Smaug's first gout of fire and finds himself in the Great Hall, where the dragon decides to attack Laketown. I left out the shot of Smaug bursting through the gate, due to that pesky liquid gold. It's not as smooth a transition as I would like, but it's functional.
Tightened up the Smaug attack. Bard's son still helps kill Smaug, but a lot of shots have been removed, including that very odd one in which he lies paralyzed and looks dead.
Removed subplot about the people of Laketown moving into Dale, other than a brief mention.
Cut most of Thorin's 'dragon sickness' (including explicit mentions of it as such), leaving in only enough to carry through his arc, justify his actions that drive the plot, and keep his relationship with Bilbo interesting.
Removed Thranduil arriving in Dale and talking to Bard. Afterward, trimmed down the conversation between Bard and Thorin.
Cut Bilbo giving the Arkenstone to Bard, making it a surprise to the audience as much as to Thorin.
★Added scene from BotFA Extended Edition, in which Thorin stalls for time while Thranduil taunts him about the Arkenstone.
★Added BotFA Extended Edition shot of goat-pulled chariots arriving on the field, thus sealing a plot hole.
Removed several dozen mind-numbing hours of bloodless violence and CGI from the Battle of Five Armies.

★

Re-included the dwarves using a giant pendulum to break down the gate, because otherwise it makes no sense that it's there in one shot and then gone in the next.
★Added BotFA Extended Edition scene of Dain trying to convince Thorin not to go after Azog; several Company dwarves then arrive on a goat-pulled chariot and make their way through the battlefield. This includes Balin's Lethal Weapon reference, because it makes me cackle.
★Re-added Bilbo telling Gandalf, "I'm not asking you to allow it."
One idea I shamelessly stole from another fanedit is Kili sacrificing himself for a KOed Bilbo instead of Tauriel. Big hat tip; not sure I could have pulled this off if not for that.
The battle between Azog and Thorin is as tight as I could get it. Once it's over, Bilbo awakens and runs to Thorin's side, where we have that scene.
★Included funeral and Dain's coronation from BotFA Extended Edition.
Bilbo and Gandalf make good time on their journey back to the Shire, where their good-bye conversation is shortened. I removed Gandalf knowing anything about the Ring, because having this knowledge and not acting on it was kind of a WTF moment.
The movie ends with Bilbo arriving home, without the auction sequence.
The credits have been trimmed to remove actors who did not appear. I'm unhappy that there's no credits for Gollum and the Goblin King (who only appeared in the first movie, which had text-on-black credits).
And finally, because even I have to have fun sometimes, I added a post-credits sequence in which a wizard shows off some sweet dance moves. Thanks for reading this far.
Downloads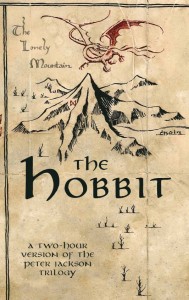 480p (2 GB) – magnet link
MD5: 0B661A6B454DE9277FF9695C63904F32
SHA1: 1DF06F4EA90F324C8AB4581460AD18226917D641
720p (5 GB) – magnet link
MD5: 936E64823AC98E90166A64E77178AEDF
SHA1: 8AA1D25538D17BE4EBBF8D439082B43F5BCDFF2E
1080p (10 GB) – magnet link
MD5: DC405F0B5EF4687A621EB3654005D1C2
SHA1: 910EF16B7726A43CE6BE843C96F74A03BDA4D2F5
Here's a video guide to using magnet links. Please seed! I don't have the best connection in the world, so any help passing this on to others would be greatly appreciated. If there are no seeders, tweet @FekketCantenel and let me know!
This fan-edit is and will always be free. If you find anyone charging for access to it, or for hard copies of it, please let me know!
Subtitles
Many thanks to the following folks who sent me subtitle files! If you would like to create non-English subtitles, please let me know.
Final Thoughts
I did not create this fan-edit because I hate these movies. I love these movies. It's just that there's too much of them. The additions and tonal choices that turn off most people are just background noise to me. Always, but especially through working on this fan-edit, I've played a game of peering past the noise, at the awesome ideas that Tolkien created eighty-three years ago.
While I liked reading The Hobbit as a kid, and was always glued to the Rankin/Bass version, and the Lord of the Rings movies were good, it is the Peter Jackson-directed Hobbit movies that truly drew me into that world. They were my obsession for the entirety of 2015. Besides starting and completing the fan-edit (in service of which I taught myself Adobe Premiere), I started an extremely NSFW fanfiction trilogy starring a genderbent Martin Freeman (… Shari Lewis?). I painted runes on my door. My boho wardrobe took on a hairy-footed flair.
The experience was even enlightening. One Japanese word for 'friend' is nakama, which (in troper circles) has come to evoke a group of comrades who 'know they can depend upon each other in a crisis'. These are companions in a common goal. Through these movies, I finally grasped this concept, and now I know that I want a nakama of my own.
I could go on forever about the nailed-it! casting, the great practical work, the relatively successful CGI, the abundance of humor and drama (which I strived to balance in the fan-edit), the score… I hope I've succeeded in highlighting the talent and ingenuity that went into creating these movies, and I hope that somewhere, someone will think of this fan-edit as their favorite version.
Science Fiction/Horror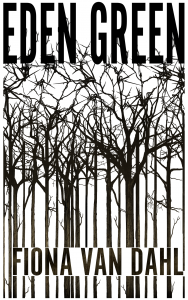 I wrote a science fiction/horror novel about people getting infected with immortal alien needle parasites. If that's something you're into, check out Eden Green.
This page was created on June 17, 2015, and last modified on November 14, 2021.
All original content © 2000-2021 Fiona van Dahl.